Visitor Policies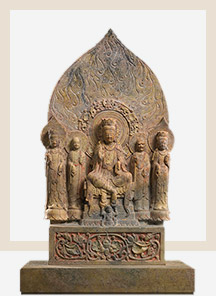 To maintain a safe and pleasant environment for all visitors, please observe the following rules:
Any bags greater than A4 paper size (20 cm x 30 cm), umbrellas, selfie-sticks or water bottles must be checked in at the information desk or stored in the coin-operated lockers. Contact information for oversized backpack checked in or coat-check for groups. Please keep your valuables with you.
Please dress appropriately. No undershirts or flip-flops inside the museum.
Pets ( except guide dogs ), toys, dangerous articles, food or drink are not allowed into the museum. Guide dogs are allowed and must be leashed.
Smoking, chewing gum or betel nuts are not allowed inside the museum.
Keep your voice low, and refrain from talking on cell phone inside the exhibition halls.
Photography, video recording, or touching objects on display are prohibited inside the exhibition halls.
To maintain safety and protect museum objects, playing pokemon games is prohibited inside the exhibition halls.